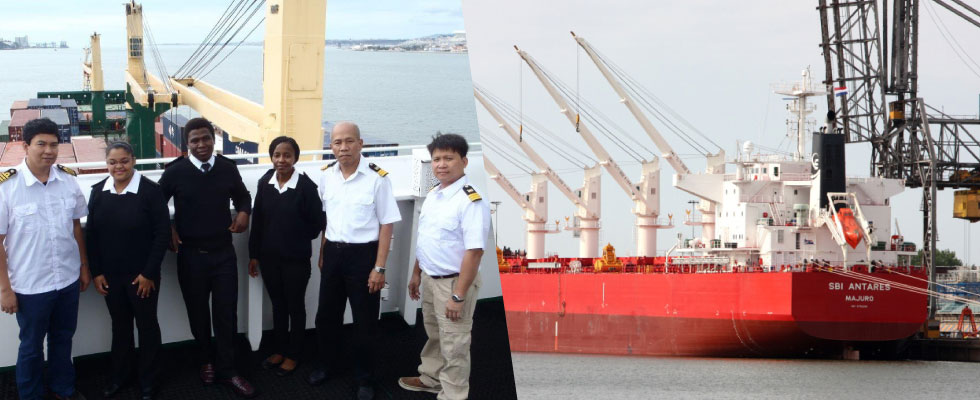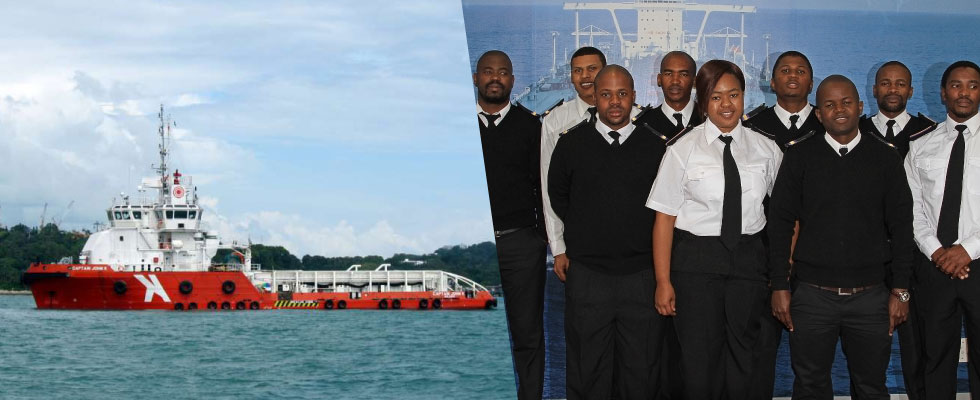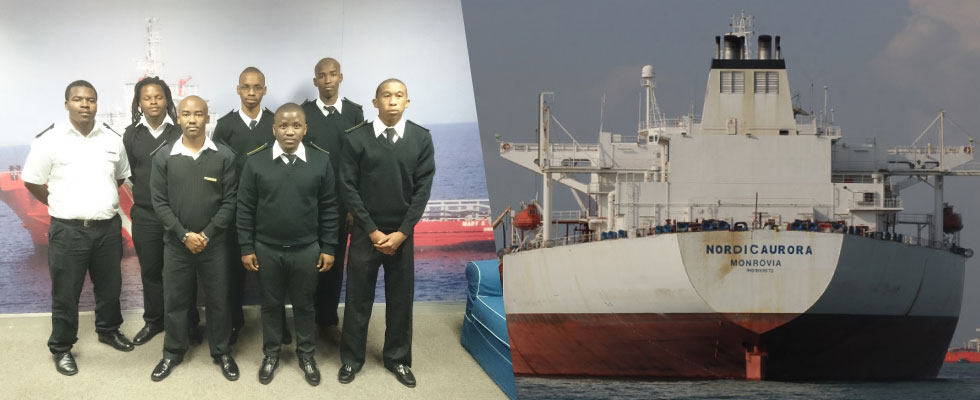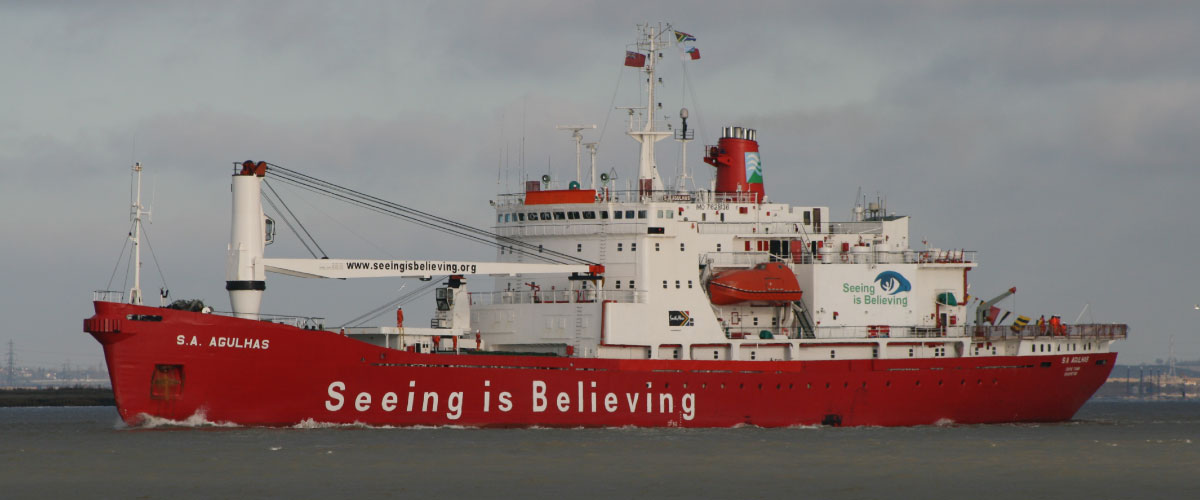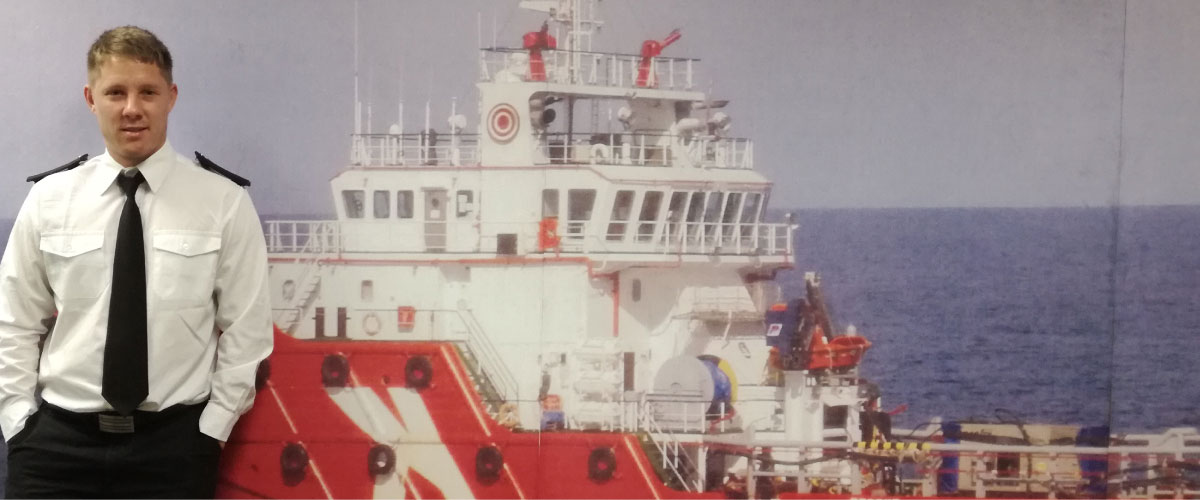 CADET TRAINING
The National Cadet Training Programme (NCP)
The South African Government, in support of growing its maritime economy and South Africa as a supplier of highly trained seafarers, has implemented a National Cadet Training programme (NCP).
The NCP is overseen by South African International Maritime Institute (SAIMI) and supports the South African Government's aim to grow the South African seafarer base, in partnership with international shipping companies, who make training berths available for the training of South African seafarers.
Marine Crew Services is one of a handful of companies appointed to manage the NCP on behalf of the South African Government (via SAIMI) and we invite international shipping companies to partner with us in this initiative.
Entry requirements for STUDENTS interested in being part of the NCP
South African students wishing to be included in the sea-going National Cadet Programme, must have completed and successfully passed all academic theoretical components of the Deck or Marine Engineering Officer Programmes – as required under the STCW Convention, as amended and the SAMSA Code, as amended.
In addition, candidates must have passed a SAMSA (or higher-requirement Flag state) medical examination, with a 'fit-for-duty' medical certificate.
Candidates should have passed the SAMSA eyesight test and should have a valid South African passport.
Benefits to SHIPOWNERS for providing cadet training berths
The benefits to international ship-owners and managers who support the NCP are significant and include:
No costs to the ship-owner/manager for training cadets, other than the cost of victuals and on-board incidentals (cadet training and flight costs are covered in full by the South African Government). Cadets also join a vessel with all valid pre-sea STCW safety certificates and international seafarer's medical.
South Africa and Africa have the manpower and potential to become a major player in the international crewing market – and a viable, affordable and sustainable alternative crew sourcing destination.
Ship-owners and managers who participate in the NCP will be recognised for their contribution to the South African maritime sector, for growing the global officer pool and proactively dealing with the periodic crewing shortages. The more ship-owners and managers invest in growing the global pool of qualified officers, the easier it will be to manage seafarer supply and demand issues in the future.
Africa is becoming an important global player and South Africa is regarded by many as the entry point to the African market. International companies who are seen to be supporting the South African Government's seafarer training and maritime initiatives would be well placed to benefit from further involvement in the African maritime economy.
What is required of ship owners who join the NCP programme?
Shipping companies who participate in the NCP are required to provide training berths, to mentor and monitor on board training, using the ISF record book. Companies can apply their own suitability assessment tools and do their own selection of candidates.
Cadets enter the NCP having completed all tertiary studies up to Officer of the Watch. All STCW short courses are completed prior to the first seagoing appointment.
Cadets typically do a minimum of 12 months sea time on board trading vessels with GT ≥ 500 and propulsion power ≥ KW 750.
Companies are furthermore encouraged to employ the graduate officers in the rank of Junior Officer for six months, prior to promotion into rank. Employment after graduation is not obligatory, nor guaranteed to the trainees.
Why South African seafarers?
South Africans in general have a reputation for being hands-on, hard-working, responsible and competent. They are known for their resourcefulness, their 'can do' attitude and willingness to 'make a plan', as and when required.
Other factors in favour of investing in the training of South African seafarers include:
South Africa's proven track record of employment with many of the world's leading ship owners and ship management companies
South Africa has IMO Whitelist status and South African seafarer qualifications are fully STCW compliant (regular audits are done)
South African nautical training institutions are well established, compliant with IMO requirements, and provide education to the highest levels of competency
South African Certificates of Competency are recognised by other respectable maritime authorities via STCW I/10 Agreements
South Africans have a good command of the English language
The NCP Programme has a permanent home under SAIMI – and a seven year track record of success!
Do you have any training-related questions?
Contact us on training@marinecrewsa.com